Our History and Future
Cart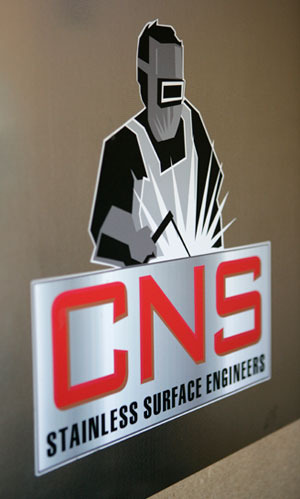 In April 2007 we decided to change the way stainless steel kitchen benchtops were perceived, from a dated 70's look, to a modern benchtop surface in New Zealand homes. After manufacturing benchtops in the UK for a period, we came home, cleared the garage and converted it into a custom-built workshop for manufacturing designer kitchen benchtops and stainless benches.
The first years were spent developing new manufacturing techniques and building custom tools to achieve the high quality expected. We spent time with designers and joiners and offered them samples and information to help them sell stainless steel and make it an appealing option to their clients. In all cases this has been well received and you can now find many of our samples in showrooms and designers studios.
From there we moved into an industrial workshop, and as our name and reputation has spread we have been able to extend our workforce, purchase top of the line machinery - which to date includes a guillotine, press-brake and our most recent purchase - a custom built anti-spill machine, which will allow more choices for drainage and anti-spill edges.
We also have one of the largest water-jet cutters in the lower North Island - a Maxiem 2060 with a 2m x 6m bed.
We service all of New Zealand, and we have sent our benchtops north to Keri Keri and down to Wanaka and Queenstown in the south. So no matter where you are, Auckland, Wellington, Christchurch, Invercargill and everywhere in between, CNS can supply your kitchen benchtop, made to your design.
Looking to the future, we will continue to push the boundaries of what can be achieved with the design and manufacture of stainless steel benchtops, and aim to showcase stainless steel as a versatile and practical designer surface.