Testimonials
Cart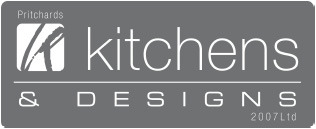 It has been a pleasure building up a relationship with CNS. A company is only as good as its representation and Colin provides a service that ticks all the boxes. Good design, competitive pricing, quality manufacturing, install and site work all lead to top results and happy customers.
CNS is an outstanding company to deal with - in every essence of the word. We look forward to our relationship with Colin continuing to grow.
Regards Kath, Peter and the team at Pritchard Kitchens & Design.
---
We have been using CNS Stainless for many years. We custom make most of our joinery and Colin's ability to make specifically designed benchtops is paramount to our clients
We have always found Colin to be very competitive in his pricing and have seldom had any problems with quality. He is very approachable when needing guidance on how certain designs or features are to be achieved
Yours truly, Peter Healey
Manager
---
We get so many compliments with our choice of Stainless steel bench. We were most impressed with the range of stainless steel patterns we could use and the affordability. A big thanks to Colin & the team at CNS Engineering" - The Cotton Family
---
Testimonial - CNS Stainless Surfaces Ltd
We highly recommend Colin and his team of CNS Stainless Steel Limited.
Last year we added on to our house, building a new kitchen and adjoining alfresco area.
We worked with Pritchard Kitchens on this project and they recommended CNS for our stainless steel bench tops. Our new kitchen has 12 metres of stainless bench top and the alfresco has a 3 metre stainless steel outside dining bar that is accessed from the kitchen.
Colin and his team were outstanding to work with. Their approach to this job was extremely professional and nothing was ever too much of a challenge.
We posed Colin with the ultimate challenge of being able to install a deep freeze in the kitchen with the bench top attached to the lid in order to have a 'seamless' look in the bench surface. We also wanted to maximise our wonderful view and so, with a bit of persuasion, convinced the designers, and Colin that we wanted ceiling to bench top windows with no splash-back. We also wanted the absolute minimum width splashback behind the gas hobs, again to ensure maximising our view.
Colin was only too happy to work with us on our ideas and the end result is stunning. We chose the Stainless Steel pattern 'Rimex Checks' because we didn't want a smooth surface, we felt that a combination of glossy and buffed stainless would be more durable.
It took a couple of trips over to Pahiatua in order for Colin to be able to get the freezer top 'just right' - his workmanship and professional finish is amazing.
Our benchtops were beautifully made, all joins are perfect ' watching the team from CNS installing them was fascinating. Colin's attention to detail is unquestionable and we are thrilled with the end result.
We love stainless steel and chose this material as we wanted a 'commercial' look to our new kitchen and with Colin's help, we have achieved this aim.
CNS are an amazing company and Colin is so professional to work with. We would have no hesitation recommending their services to anyone who is looking for a thoroughly professional finish.
Graeme & Alison Franklin - Pahiatua
---
Hi CNS
Benchtop arrived and the measurements were so accurate that I managed to fit it myself without too much need to modify the existing pipes etc.
Looks fantastic and we are extremely happy with the quality and workmanship.
Thanks for all your help in getting the benchtop just right and also for arranging the other sinks etc
Have a great New Year
Cheers
Scott
Queenstown
---
Hi Sharon
I'm really happy with the benches - thank you :)
The other fit that "wonky Space against the crooked old sink near perfectly, love those lazer templates!
Kerry - a pleasure to deal with as always!
Over all it's been really great dealing with you folk at CNS. I'm super happy with my kitchen!
Warm wishes
Patricia
---
Hi Doug
The benchtop is wonderful; a work of art!
It totally transforms the kitchen giving us heaps of space and making the space look sophisticated and contemporary.
Its beautiully made!
Thanks for a wonderful Christmas present
Kind Regards
Andrea
---
February 2022
We have almost completed a ground up restoration of a 114 year old house that we had relocated last year and it has been refreshing to deal with a sales/customer service team that have been so helpful and made the process super easy. Thank you.
Melissa